Saratoga Data Systems was founded by a group of data processing and semiconductor tool industry veterans who have been collectively responsible for the development and sales of industry standard software applications used around the world. The Saratoga team has extensive experience in the development of data processing applications, design automation software and the integrated circuit design and manufacturing process.
In the years leading to Saratoga's founding, Saratoga's founders were each challenged by massive data volumes proliferating faster than hardware and software facilities designed to process the data. Having worked together over the past several decades, the Saratoga team united to solve the data expansion problem first for the semiconductor industry and then to broaden their solutions for all industries and applications.
Saratoga Data is a privately held company.
---
Our Team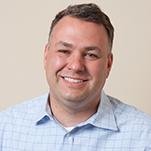 Mr. Fairbank comes to Saratoga Data with an extensive background in enterprise software development and sales at high-growth technology companies. Prior to Saratoga Data, Mr. Fairbank developed Endeca Technologies' (acquired by Oracle, Inc) enterprise search and government practices. As a software development manager at Sapient Corporation, Mr. Fairbank managed Sapient's first off-shore software development effort and delivered online banking and commerce applications to Fortune 500 clients. As a United States Army officer (Colonel), Mr. Fairbank has held Battalion and Strategic Commands as well as Service on the Joint Chiefs of Staff. During his tenure with the Joint Chiefs, Mr. Fairbank represented his unit to the US Congress and provided briefings to the senior leadership of the Departments of State and Defense.
Mr. Fairbank holds a BS from Cornell University, an MBA from Harvard Business School, and is a Distinguished Graduate of the US Army War College (MSS).
Mr. Fairbank has co-founded three companies for which the primary competitive product differentiation was the efficient management of massive data volumes. Most recently, Mr. Fairbank was a co-founder of Pinebush Technologies, the provider of the current semiconductor industry standard IC design printing product – HyperPlot. Prior to Pinebush, Mr. Fairbank co-founded Phoenix Data Systems, the developer of the first semiconductor industry standard physical verification and manufacturing preparation software – Maskap. Experience and product requirements of these company's products led to the formation of Saratoga Data Systems.
Mr. Fairbank holds a BS Mathematics and an MBA, both from the State University of New York at Albany.
Mr. Hoover comes to Saratoga Data with over 40 years of varied software design and development experience, spanning large-scale data processing, operating systems, compiler design systems programming and administration, and large parallel processing architecture. He developed the first ANSI standard MUMPS interpreter, after helping to define the standard.
He co-founded two previous companies with Richard Fairbank. At Cadence Design Systems, Luminescent Technologies, and Synopsys, he was a senior architect and developer for cutting-edge EDA applications including layout verification and mask generation.
Mr. Hoover holds a BS in Electrical Engineering from Rensselaer Polytechnic Institute..
Laurence Brevard joins Saratoga Data with over 30 years of technical leadership experience in software development, systems engineering and integration at leading electronics and EDA companies and research consortiums.
Mr. Brevard's software engineering experience includes technical design, development and management of technical and system software, instruction sets, hardware description languages, and programming interfaces. Having worked previously in R&D for Texas Instruments, MCC, CFI, Motorola, Cadence, and Synopsys, Mr. Brevard most recently developed software at Synopsys for a new product while also managing a key alliance program providing design database access interfaces to dozens of partner companies.
Mr. Brevard holds Bachelors and Master of Electrical Engineering degrees from Rice University.